About
Us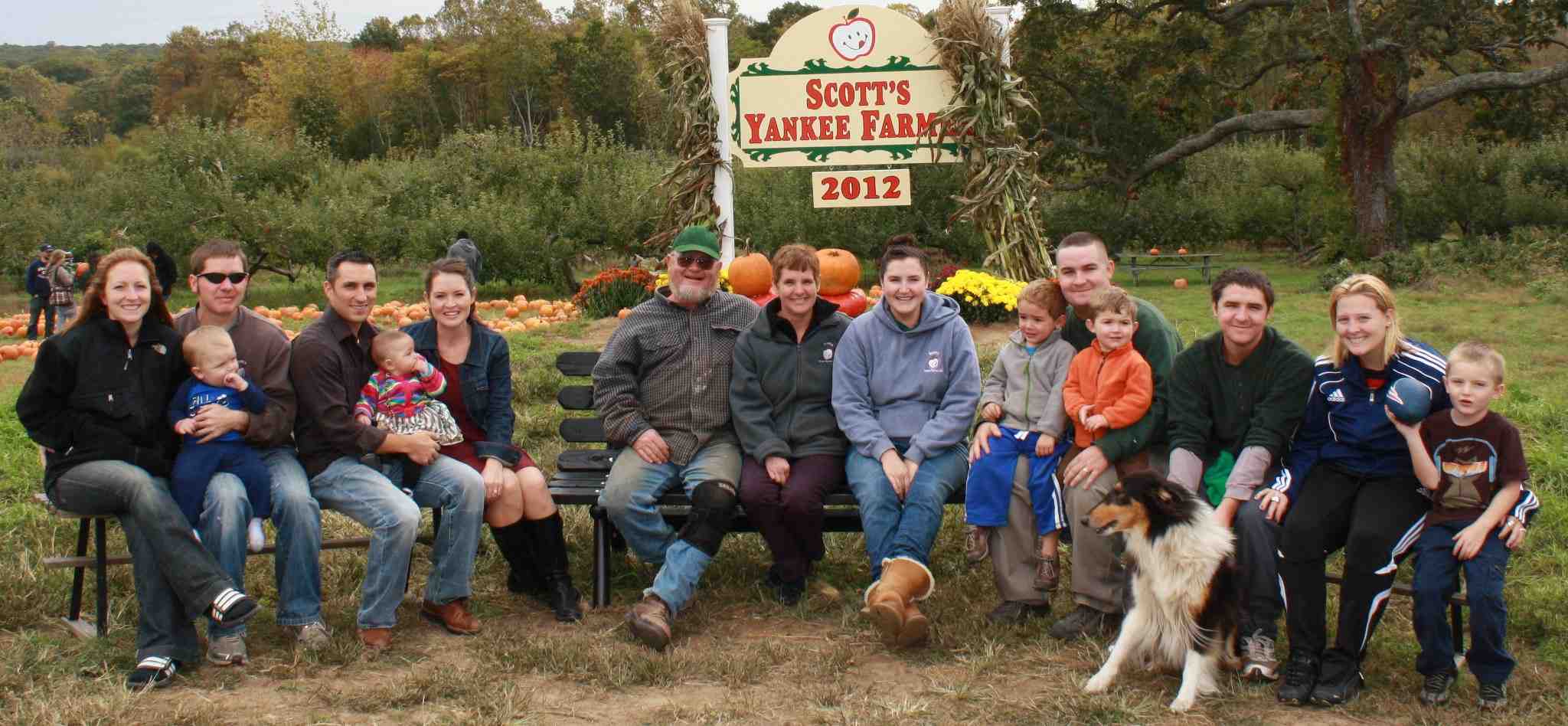 Wainwright and Audrey Scott founded Scott's Yankee Farmer, their very own farm stand and orchard, in the 1960's. They had four children, though Tom was the only one interested in continuing the farm tradition. Tom graduated from East Lyme High School and went on to pursue a degree in agriculture from the University of Connecticut. Upon graduation, he returned home to join his parents in the daily operations of the farm.
In 1975, Tom married Karen Wheeler and she joined the family business. Tom and Karen acquired the overall operations of the farm when Wainwright died in 1989.
Tom and Karen have four children, and of the four children, two children, Allison and Colin, are presently working on the farm. Allison and Colin both work full time on the farm, in the greenhouses, and at the farm stand. Colin also manages the pick your own strawberries operation June, and runs the full operation of cider donuts from mid summer through late fall.
Presently, our farming operation consists of 125 acres. In the early spring, we offer a variety of plants for your home gardens including but not limited to; bedding plants, vegetable plants, and hanging baskets. As spring progresses and produce leaves our fields, we offer an assortment of berries, apples, peaches, peppers, corn, tomatoes, squash, cucumbers and much more.
During the summer and fall months, we also have designated fields for Pick Your Own berries and apples. Visit our Pick Your Own page for dates and hours of PYO strawberries, blueberries, raspberries, pumpkins and apples.
Visit our road side stand, pick your own, or participate in our Community Supported Agriculture (CSA) program and enjoy locally grown produce all season.